Pay it forward
I recently celebrated a milestone birthday which is often a time for reflection. Let me start by saying I lead a very fortunate and fulfilling life. My basic needs are met, I'm in good health, have a strong network of friends and colleagues and manage to successfully juggle a career and raise a family unscathed. But yet I found myself yearning for a greater purpose, one bigger than myself and my family.One of my close friends regularly volunteers and raves about its benefits – the obvious being that you provide a service to those in need. But you also get to meet like-minded people, learn new skills, reduce stress and feel a greater sense of happiness and reward. Giving back seemed like the perfect answer in gaining the greater sense of purpose I had been seeking. As I started to explore volunteering opportunities in my community, I realized this would be a great activity for me and my family to share.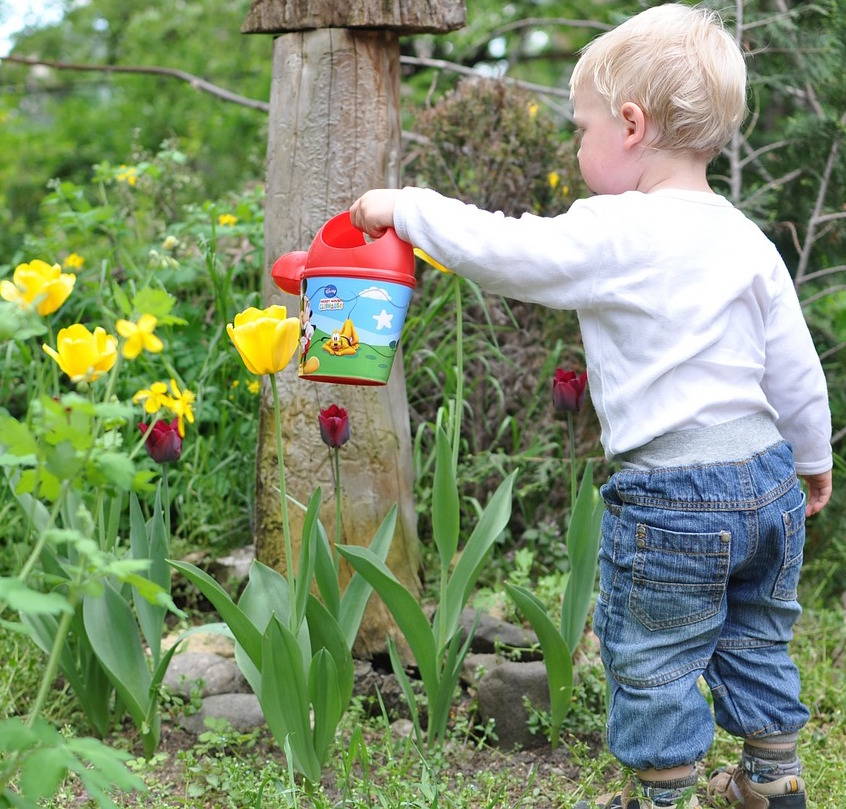 Volunteering with your toddler or young child is a great way to set a positive example, teach empathy and compassion for others. And according to Volunteers for America, two thirds of youth who volunteer become active adults who volunteer. It seemed too good to be true – a free activity that sparks joy for you and your family and others in need – sign me up! If you share my enthusiasm to pay it forward and raise compassionate do-gooders then look no further.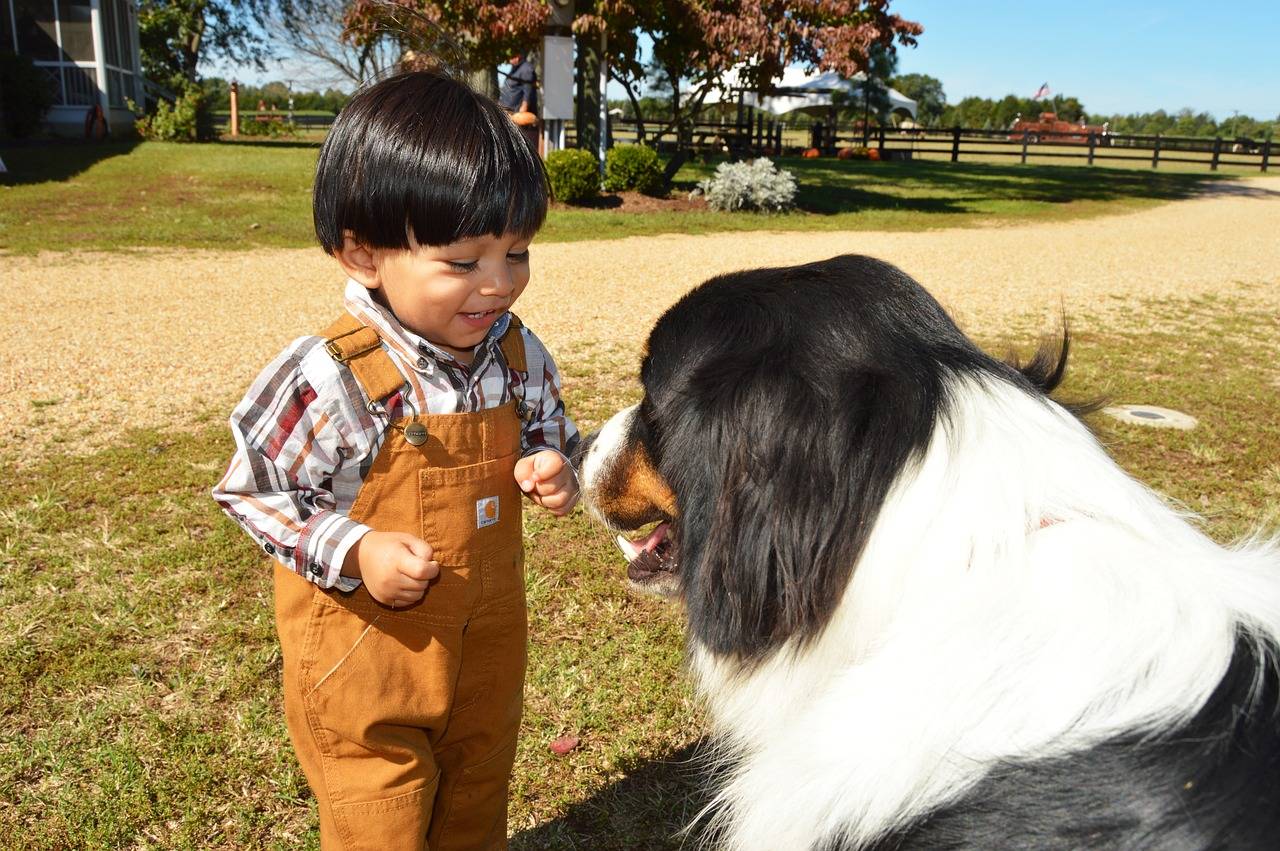 Choosing the Right Cause 
 First think about causes that are of interest to you and family such as animal care, seniors, community clean-up & revitalization, health and wellness, hunger, environment, fundraising or holiday events. There are plenty of options to choose from. Let your children have a say in which cause you choose so they have an invested interest.Keep it fun. It shouldn't feel like a chore. You should look forward to it as you would any other activity you enjoy together. And find a project that fits within your schedule. It doesn't have to take an entire day if you don't want it to. Nor does it need to be a long-term commitment. There are plenty of charitable organizations that would benefit from a couple of hours a month or less. But of course there is always the option to give more of your time if you wish to do so and any organization would be appreciative. 
 Researching Toddler Volunteering Opportunities 
 Once you've determined your family's area(s) of interest, you can begin to look for organizations in your area that have volunteer opportunities. A good start is contacting your local volunteer center which should have a database of activities and can match your interests. Religious organizations such as your church or temple are another option that may have organized events and/or know which charitable groups in your area are in need of help.If these leave you empty handed, the internet has no shortage of information. You can start by searching for toddler volunteering opportunities in your area or try website databases such as:
volunteermatch.org
,
allforgood.org
,
justserve.org
,  which list available projects based on your location and interest(s).Lastly, you can contact an organization directly. For example, if you are interested in animal welfare, see if your local animal shelter needs help walking dogs or is accepting food donations. If helping the aging population is of interest, contact a local nursing home to see if they have days when your toddler can visit. 
Creating Your Own Opportunity 
Some organizations have age restrictions for those who can volunteer, so if you are struggling to find toddler-friendly volunteering activities, then consider creating your own. Here are some ideas for volunteering with your toddler or young children: 
 · Participate in a walk-a-thon, fun runs or other local events that donate proceeds to charities 
 · Set up a lemonade stand and donate the proceeds to a cause 
 · Start a canned food drive· Host a fund-raising bake sale 
 · Pick up trash in your neighborhood
 · Rake leaves or shovel snow for a neighbor
 · Start a community garden 
 · Deliver groceries or walk a dog for a neighbor with limited mobility 
 · Donate used clothing and/or toys to an organization such as the Salvation Army 
 · Make care packages for a homeless center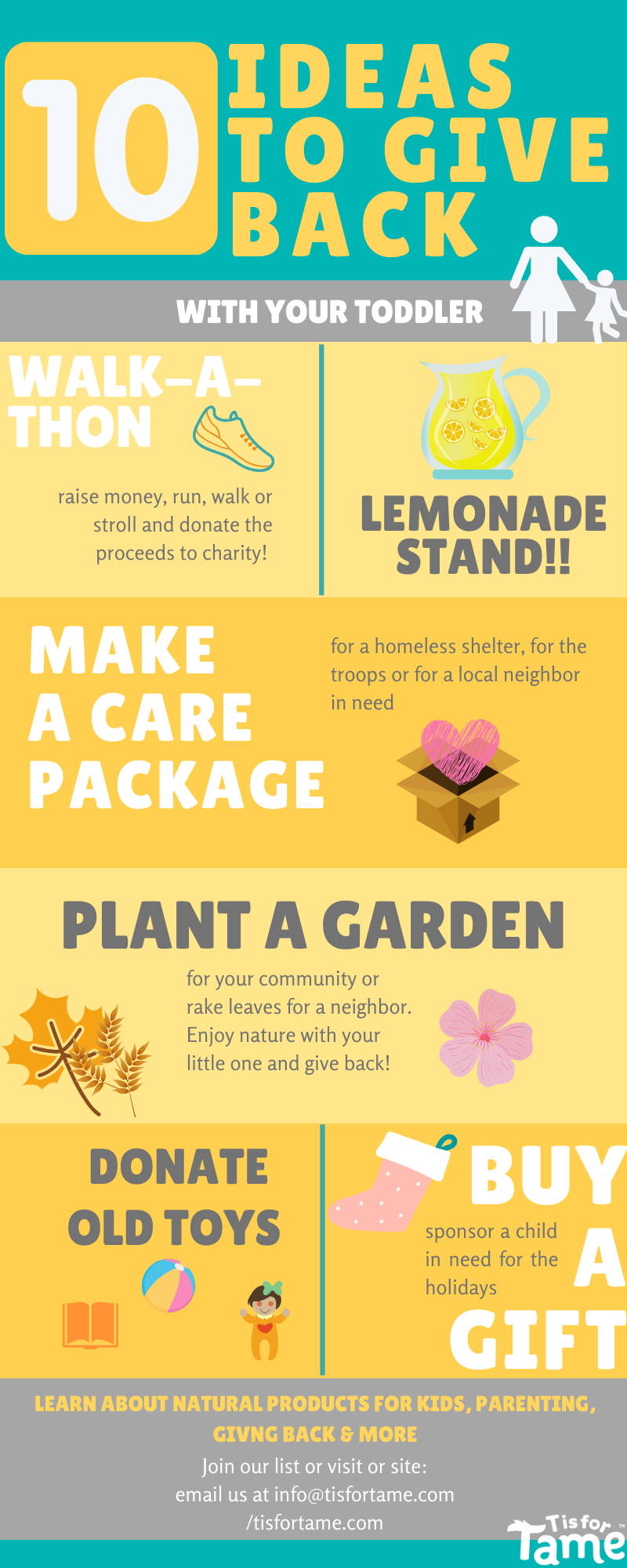 Setting Expectations 
 Once you've decided which volunteer activity you'll be participating in, make sure you have a detailed understanding of what it entails. Then explain to your toddler exactly what you'll be doing so there aren't any surprises. For instance, an animal shelter may not permit your child to handle a dog during a walk, so it's important to know this ahead of time and avoid a meltdown! Answer any questions your child may have and be enthusiastic so they mirror you excitement. And lastly, explain why the job is meaningful and important to your community so they understand it serves a greater purpose. I guarantee you'll enjoy this time bonding with your family in a new and different way. Consider showing your appreciation by rewarding your toddler with a small treat such as ice cream at the end of the activity. Most importantly, have fun!