Picking out a gift for a new  mom can be hard. On the one hand, you know she needs to be pampered, so a gift that allows her to rest or take time for herself makes sense, but on the other hand she may want something practical to help with her transition as a new mom.
Good news! We've done the work for you.  We've rounded up ideas that we know new moms will love. From food delivery services and life-simplifying gadgets for her to practical gear that makes picking up after you baby a breeze. Check out our list to for this holiday season or the next special occasion for the new mom in your life.  
  1. Massage Envy. The team at Massage Envy offers the perfect gifts for new moms. You can buy her a 1-time massage, facial or even a monthly subscription. If you'd don't have one in your area, find a local spa. This de-stressor is sure to be a hit.
 2.Fresh Scrub. Every shower can feel like a trip to the spa with this trio of mini face scrubs. Our favorite is the sugar scrub. She'll feel rejuvenated, refreshed and ready to care for her little one. 
3. Yogibo Shoulder Wrap. Caring for a new baby is stressful on your body. We looked at many neck wraps, but thought this was the best for new moms. It's infused with lavender, can be warmed in the microwave and stays on her shoulders, even when breastfeeding.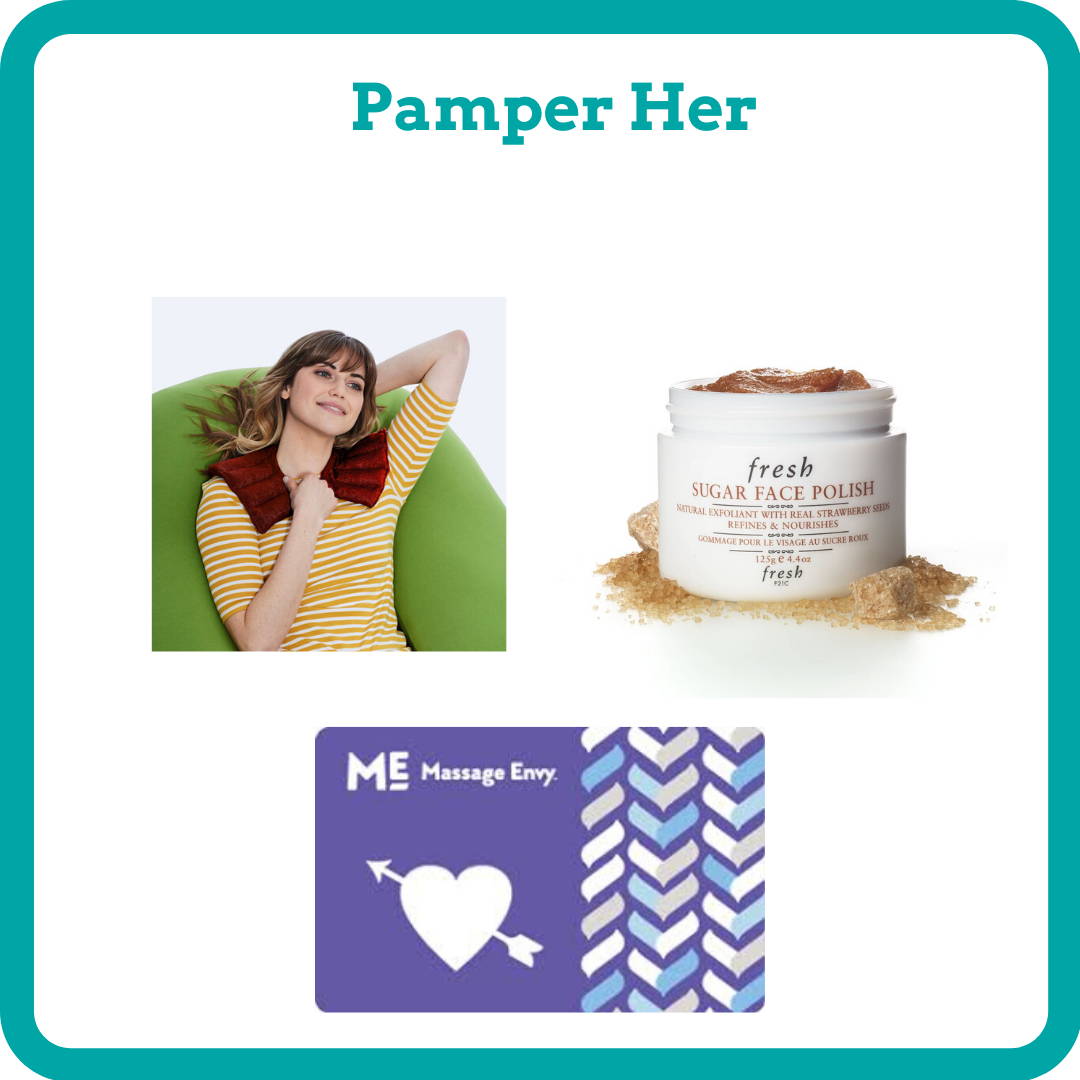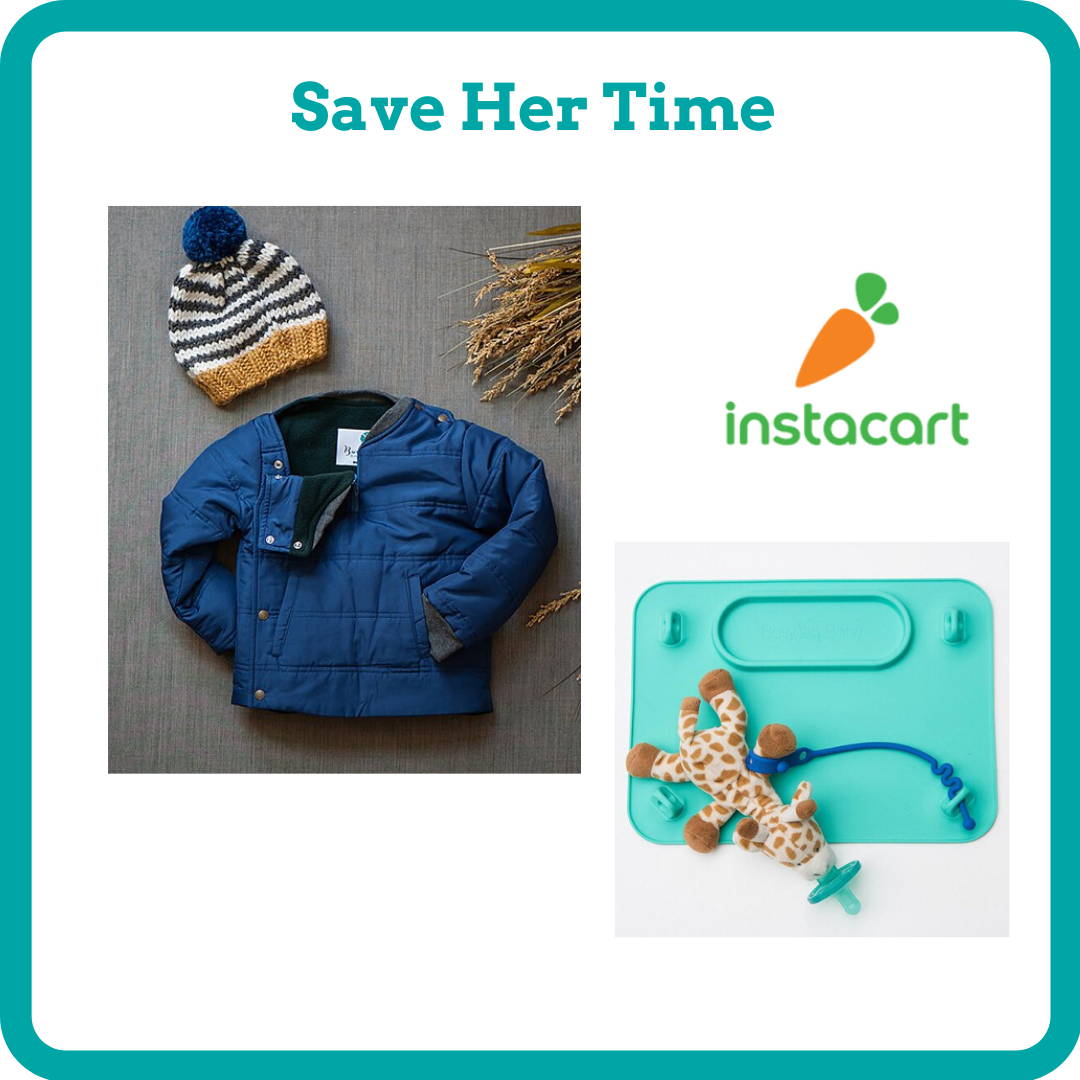 1.Grocery Delivery Service. Many companies deliver groceries, but Instacart is one of our favorites. The app allows you to have groceries delivered to her from a variety of local stores. Just pick the store, shop for her favorite items (hint, anything she doesn't have to cook) and have it delivered in less than 2 hours. 
 2. Baby Coats. Safety consumes the thoughts of many new moms. Ease her mind with, Buckle Me Baby Coats. BMBC allows her to strap in baby without having to remove babies' coat, making car seat travel a breeze. And best of all? The coats are warm, high-quality and reviewed for car seat safety. 
3. Busy Baby Mat. Who wouldn't love a mat that keeps rattles, pacifiers, and toys from being thrown on the floor? Me! The perfect gift for the new mom and the active baby. Attach to her favorite activity table or high chair and baby can toss away!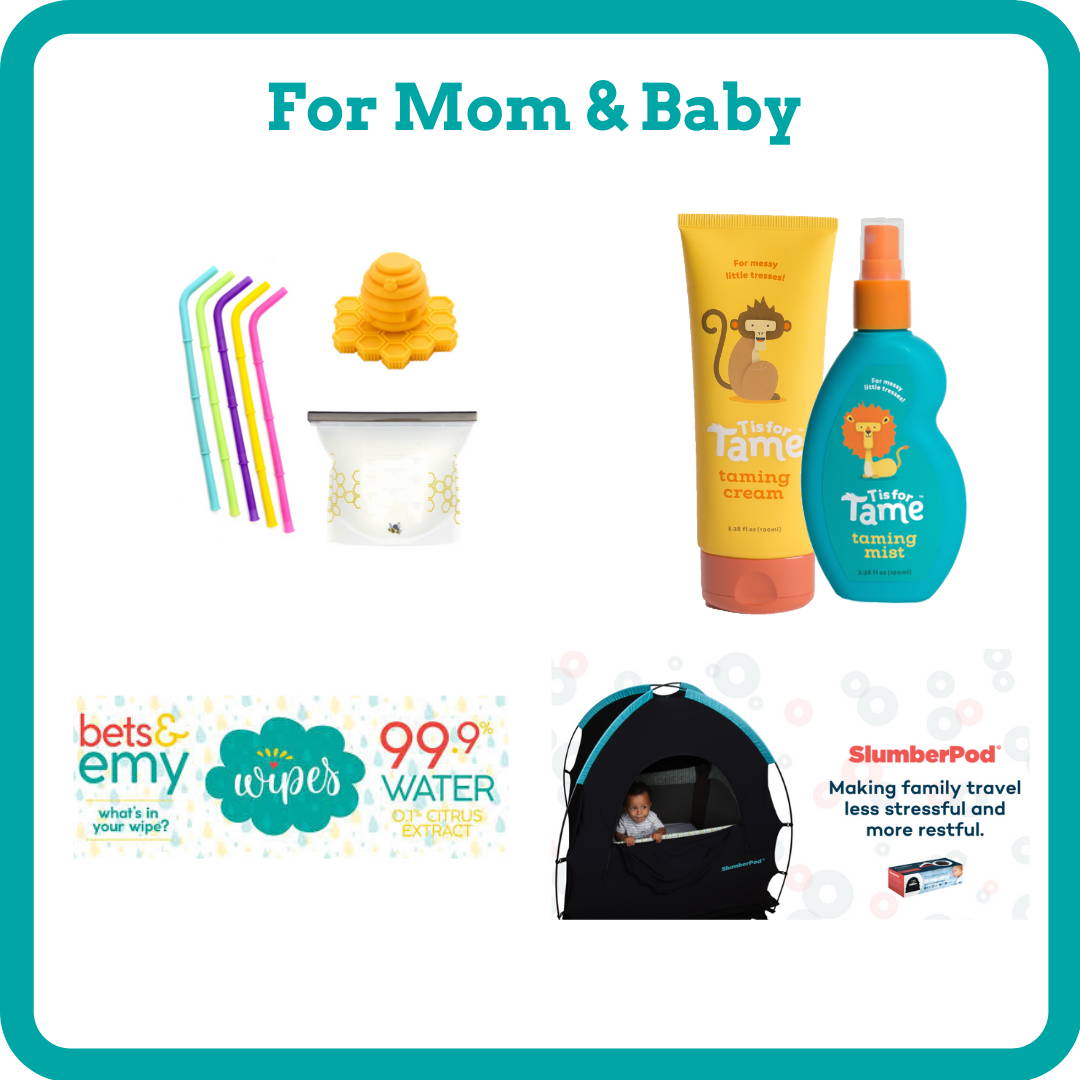 1. SlumberPod. The SlumberPod alows babies and mom to sleep in the same room and both actually sleep! Long gone are the days of setting up the travel crib in a hotel bathroom, or renting an extra room or a suite in order to get a good night's sleep away from home. It's the perfect gift for a mom in need of a vacation. (Hint: every Mom)
 2. T is for Tame. For the perfect photos of her new babe, try the Taming Matte Cream by T is for Tame. She can style her little ones hair for all of those pictures she will be taking – and it works on her hair too! It's natural and doesn't leave baby hair stiff, steak or oily. 
 3. Bets & Emy. We love these soft, yet strong, fragrance free wipes for babies. They are made by a mom who wanted a chemical free wipe for her little one. Give it as a gift or stuff it into a stocking. Finding her the perfect wipe gives her one less thing to worry about. 
 4. Big Bee, Little Bee Green Living Set. The perfect gift for those moms enjoying that want to make sure she brings an eco-friendly lifestyle to her family. The set includes: (1) Build-A-Straw Starter Kit (1) ScrubBEE Body Brush (2) Reusable Silicone Food Storage Bags. All of the gifts work for the whole family.